One of the people's all-time favorite consoles is Nintendo Switch, as it is easy to carry around and can play various great games. However, like every gadget, technical issues can take the fun out of these devices.
Before you worry about Nintendo Switch white screen issues, read this article to know the possible reasons behind it and how to solve it on your own.
So, Why is your Nintendo switch showing a blank white screen? What causes it? How to fix Nintendo switch white screen problem? Let us see everything..
Nintendo Switch White Screen: 4 Common Causes and Fixes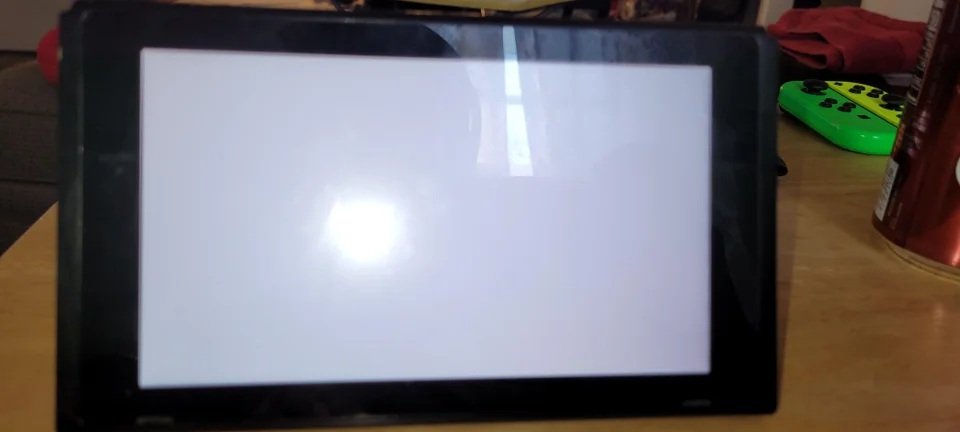 Cause 1: Closing an application and Pressing the home button at the same time
If you close an application and hit the home button almost simultaneously, you might experience the Nintendo switch white screen problem. This occurrence is common to the switch owners and a common cause of this white screen. 
When both functions are clicked simultaneously, the system gets a hard time reading the codes and instantly crashes.
Fix: You Need to Reboot it.
Follow these steps to do it:
Hold the power button together with the volume down
Wait until the console shuts down.
Once shut down, wait for 10 seconds before opening it back on.
Many Nintendo Switch users had attested how well it worked for them. Make sure to do any functions with a few seconds intervals and wait for it to load correctly to avoid it happening again.
Cause 2: Fortnite White screen glitch.
Nothing is more frustrating for Fortnite players than being greeted with a Nintendo switch white screen when you start the game or even in the middle of intense competition. 
You can still hear the background music playing, but no details and graphics are shown on the screen. It might be because of the many active users on the game.
Fix: You need to relaunch it.
Close the application.
Reopen Fortnite and see if the white screen is gone.
This issue can also happen in other online games when many players are online. The servers are overloaded, and the system cannot keep up. At the beginning of the season, this issue started to occur at Fortnite Chapter 3. 
On December 6, 2021, the Epic Games, creator of Fortnite, had also spoken about this issue and resolved it. If relaunching the game does not fix the problem, reinstalling the game might work well to remove the bugs. However, the Nintendo Switch system will redownload the patches, taking time to load.
Cause 3: Battery Failure and overheat White screen
Try to rule out every possible cause for this white screen, including possible battery failure. There are times when the device thinks that your battery is dead. The system will not load the graphics and will suddenly die.
Fix: Let it rest.
You may do these steps:
Unplug the charger if you are currently charging.
Plug it in again and wait for a few hours.
Turn on your Nintendo switch.
There are also cases wherein the battery overheats and will not start. It happens when it is placed and used under direct sunlight. When it is not getting proper ventilation, it might also cause overheating. Make sure to clean the air vents and avoid using them in extreme heat to prevent this problem.
You may clean the air intake or air vent of the Nintendo Switch by following this tutorial.
Cause 4: Nintendo Switch eShop White screen
There are various ways to get a game for your Nintendo console. Some like to have a physical game card or cd and display the cases of the games that they bought. Others would prefer an easier way to buy games via the Nintendo eShop. 
This method saves time and hassle for the gamer as they can easily buy and play it in just minutes. However, sometimes, users find a Nintendo switch white screen issue, when they try to open the eshop application. It could be that the shop is temporarily closed, or a problem in the system is occurring.
Fix: Rerun the Nintendo eShop.
You may try these steps to rerun the Nintendo eShop. Let's start with the most achievable solution first.
Airplane mode
Go to System Settings.
Select Airplane mode.
Click the Airplane mode to turn it on. 
Wait for at least 10 seconds before clicking it again to deactivate the Airplane mode.
Reminders: The Airplane mode halts all wireless communication (Wifi, Bluetooth, etc.). 
System update
Go to System Settings.
Select System.
Click the System Update to start downloading after checking if there is a new system update.
Reminders: This is not always necessary. The system updates are automatic when connected to the internet. However, it might need a manual update sometimes.
Reset Cache
Go to System Settings.
Select System.
From there, look for Formatting Options.
Choose Reset Cache and clear the cached data of your user by clicking Reset.
Reminders: Resetting the cache will delete that user's saved accounts, passwords, and other cookies and caches but will not affect the games you have on your console now.
Summary
Don't fret if you encounter a Nintendo Switch white screen. There are solutions that you may do first before deciding to bring it to the store. There is no harm in trying these methods first if your problems are indicated above.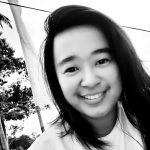 Cris Podador is a Technical and Technology writer who lives in Tubigon, Philippines. She completed her Bachelor's degree and went on to work as an outsourced Subject Matter Expert in the technical department for one of the leading telecommunication companies in the US. She changed careers when she found her passion in writing. Cris is now connected with various companies as a content writer specializing in web content. Cris constantly loves technology and keeps up with all the latest technology around the world.