MLB The Show, is definitely one of the most popular virtual sports that have become a hit throughout households all over the world! The game made quite a name for itself when it hit April's best selling video game list in 2021.
But, what makes this game so special is all of those stadiums that you can choose from: from massive fields that really take a pro's eye, to smaller stadiums that are great for getting your game on early. Yes, in this game, you can choose between a variety of stadiums, and one among them is the Shippet Stadium.
Well, Shippet Stadium has received quite a lot of interest recently. But, why do so many people flock to the Shippet Stadium? Why is it so popular? Is Shippet Stadium real? What is its elevation/altitude? That's what we're going to find out in this post.
Why Is Shippet Stadium So Popular?
While some people may have mixed opinions about the Shippet Stadium in MLB The show, it still remains popular amongst many of the players. There are a couple of reasons why it has received such a significant amount of attention since it was introduced back in 2010.
Best for Beginners to Score runs:
The stadium has relatively short fences on the sides, which is one of the main reasons that make it a popular option. This feature, combined with the fact that the Shippet Stadium sits at quite a high altitude, makes it a "dream" field for those who want to perform powerful hits.
Yes, most players find that the Shippet Stadium plays easily. This means it's a great choice for you, if you are a beginner in the game. You'll have an opportunity to learn the ropes and find your spot on the field without having to worry too much about certain factors that you may face in other stadiums.
Aesthetically Pleasing:
It is not just about the altitude and the ability to get home runs in with greater ease. Once you immerse yourself into MLB The Show and start to take a closer look around you, you'll also notice that the stadium is aesthetically pleasing.
As you step foot on the field, you'll notice the green grass and the stadium itself has these beautiful white walls. Now, combine this with the blue sky, and you'll find it's not just a great place to play the game, but also ideal for those looking for a more relaxing baseball experience in MLB The Show.
Lesser Lag
Lag has been an ongoing issue for many people who play MLB The Show. If you're planning on playing professionally and competitively, then lag is something you do not want to worry about during the game. That's another reason why many people turn to the Shippet Stadium.
The Shippet Stadium is known amongst players to have a very low lag compared to other stadiums. This helps to make your game much more responsive while you are playing a session – whether it is just for fun or perhaps while you take part in a competition as part of a team.
Is Shippet Stadium Real?
Many of the stadiums that you'll come across in MLB The Show are fictional and do not exist in real life. This includes the Shippet Stadium. While the detailing of the stadium looks realistic, it is important to note that the stadium is not real.
There are a couple of reasons why MLB The Show will often turn to fictional stadiums. If they choose to include stadiums that exist in real life, then there are a lot of licensing requirements and fees that the developers of the game have to pay. Additionally, if they were to use only real stadiums, then modelling these stadiums to perfection according to their real-life counterparts would take an excessive amount of effort. Thus, turning to fictional stadiums saves time and offers the developers greater creativity.
Shippet Stadium Elevation, Altitude and Size
Shippet Stadium isn't the biggest among the stadiums that you gain access to in MLB The Show. Yet, it still provides a capacity of 12,747. The surface of the stadium is covered with grass and it sits at an elevation of 3002 feet.
The high elevation of the stadium is one of the many things that makes it a popular choice for many players – beginners and pros alike. A higher altitude generally helps to make hitting home runs much easier for you. This is something that you can take advantage of when you decide to enter the Shippet Stadium for a game of baseball.
In terms of size, there is limited data available regarding the actual dimensions of Shippet Stadium.
Final Words:
The Shippet stadium opened up in 2010 and has since been quite a popular option that you can choose from. It still remains a great choice for your sessions in MLB The Show.
Even though not at the highest elevation, it's a beginner-friendly field that you can use if you are looking to become a power hitter and is particularly great if you prefer a relaxing view while playing a session. The stadium is great for hitting hard home runs and also seems to be on the better end when it comes to lag.
References
https://www.polygon.com/2021/5/27/22457307/mlb-the-show-21-sales-figures-xbox-playstation-npd
https://mlb22.theshow.com/items/a6a71cb59c7579f7039912b62d92e2f1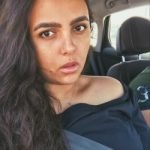 Amna El Tawil is a professional journalist and an Amazon published author who lives in Cairo, Egypt. She got her journalism degree from MIU and went on to work as a reporter and writer at various top publications. Some of her works has appeared in the Middle East Broadcasting Center (MBC), the International Herald Tribune, Thomson Reuters, and the BBC. Amna loves researching and regularly contributes to several best-selling books on Amazon.