Who doesn't know Pokémon? They have anime, video games, and card games where you can collect them all.
But some cards are not exactly easy to get as they are rare and limited, especially if these are high-based damage cards.
So, just how high can a Pokémon card damage? Is there a 1000 damage Pokemon card? What are the various Pokémon cards that can do 1000 damage? Well, let's find out today..
What Pokémon cards can inflict 1000 damage?
If you have your deck of cards, you may think that 1000 damage cannot exist as it is too overpowered compared to your standard cards that barely reach a hundred damage.
However, there are cards that you can collect that have 1000 base damage, and listed below are those Pokémon cards.
Shadow Lugia – The 1000 Damage Pokémon Card
Shadow Lugia is the front of the Pokémon XD: Gale of Darkness. Shadow Pokémons are prominent creatures used unlawfully by Cipher. Shadow Lugia is the ultimate shadow Pokémon, and instead of having a dark aura around it, the overall look of this Pokémon is different from the normal Lugia.
Shadow Lugia was released as a promotional card during the Nintendo World Store Pokémon XD: Gale of Darkness launch on October 2, 2005. It was given to anyone who played the new game at the said event.
The card has a logo of Pokémon XD: Gale of Darkness on the bottom right of the illustration as part of the promotion.
The Pokémon card was also distributed the following year as part of the 10th-anniversary celebration, attendants of the 2006 Nintendo Pre-Electronic Entertainment Expo (E3) conference, and in the launching of Pokémon Platinum in 2009 as a prize in the Pikachu freeze-dance contest.
The Shadow Lugia Pokémon card only has one attack, the Shadow Storm, wherein Shadow Lugia whips up a vicious tornado with a shadowy aura. This attack has a base damage of 1000 and requires four psychic energy cards to use. Shadow Lugia's HP is up to 300.
Its weakness is also psychic and has no resistance. You can retreat this card using three normal energy cards.
Zoroark and Legendary Pokémon
Zoroark was not introduced in a game but in a Pokémon film Zoroark: Master of Illusions, which debuted after the Clash at the Summit or Triumphant extension was released.
Aside from Zoroark, the card's illustration also features three legendary Pokémons: Dialga on the left, Rayquaza on the top right, and Groudon on the bottom right.
Even though Zoroark is hard to find in games, they are not considered a legendary Pokémon. The card is a jumbo promotional card available to those who bought 2 card sets from the last expansion of the LEGEND era and during the World of illusions Box 2011.
The English version of the card has a Cosmos Holofoil, while the Japanese version has a Mirror Holofoil and foil border.
The only attack this dark-type card has is Call of Legends, a fierce battle between Zoroark and the legendary Pokémon. Since the legendary Pokémon has different types, this attack will also require various energy cards: dark, fighter, metal, and normal.
After using Call of Legends, this Pokémon cannot attack the next turn. It has an HP of 500, which is higher than Shadow Lugia. You may retreat this Pokémon with four normal energy cards. Its weakness is fighter-type Pokémon, but it has resistance to psychics.
Legendary Pokémon Promo Cards with 1000 base Damage
Legendary Pokémon is a year-long celebration in 2018. This event brought various franchises, including Jumbo promotional cards with the logo "Legendary Pokémon" on the bottom right of each illustration.
All of the cards have no weaknesses, resistances, or retreats. They also have 500 HP and require various energy card types to use the 'Be Legendary!' attack with 1000 base damage.
The first oversized card released is Raikou, Entei & Suicune in April. It is a normal type of card that can be obtained when buying a Legends of Johto GX Premium Collection, with a foiled promo card of Raikou GX and Entei GX and a Suicune pin and coin. You will need fire, water, and electric energy cards to attack.
Next is Tornadus, Thundurus & Landorus in July. This normal-type card is part of the Forces of Nature GX Premium Collection, and the Pokémons are in their incarnate form. You may also get this card by buying the Tornadus GX and Thundurus GX Boxes.
The boxes were released in Europe on August 2018. Attacking will require electric, fighter, and normal energy cards.
Lastly, the Reshiram, Zekrom & Kyurem oversized promo card in October as part of the Dragon Majesty Legends of Unova GX Premium Collection. It is a dragon-type Pokémon card that needs fire, water, and electric energy cards to attack.
How to Counter 1000 Damage Pokémon cards?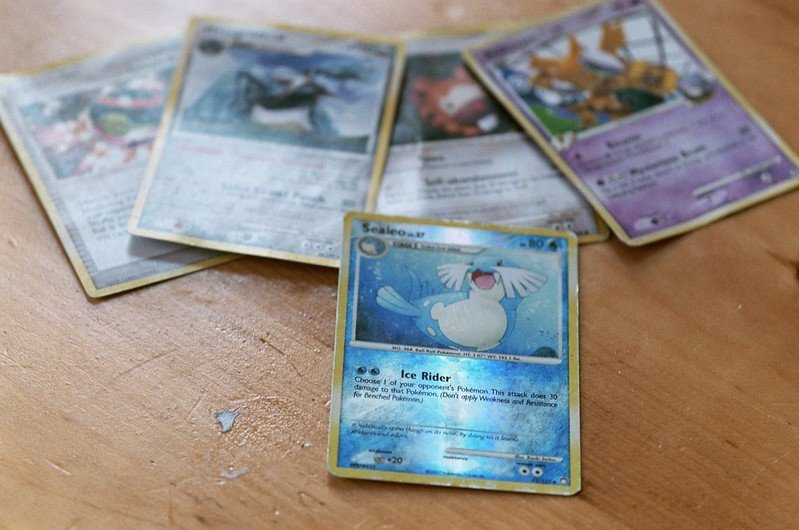 You might think this is too good to be true, and you are 2. Although this card is real, it cannot be used in official tournaments as it is a Jumbo card. The Pokémon with a damage of 300 remains the highest, legally. But if you play with the Jumbo cards, 300 damage will be enough to defeat Shadow Lugia but not the other oversized cards.
One of the best ways to win a battle against the cards with 500 HP and 1000 damage is by using Mega Gengar EX, a psychic Pokémon. The Phantom Gate attack is the best attack to eliminate your opponent.
It allows you to use any of the attacks your opponent has, which means you can use the 1000-damage attacks back to the enemy. You need to use a psychic and two normal energy cards to activate the attack.
Conclusion
Even if you are not allowed to use the 1000 damage Pokémon card in battles, having them will still make you a special Pokémon trainer.
Not everyone can have these cards as they are very limited collections. But if your problem is defeating a 1000-damage Pokémon, having a Mega Gengar EX will always come in handy.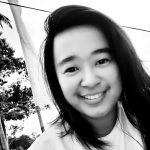 Cris Podador is a Technical and Technology writer who lives in Tubigon, Philippines. She completed her Bachelor's degree and went on to work as an outsourced Subject Matter Expert in the technical department for one of the leading telecommunication companies in the US. She changed careers when she found her passion in writing. Cris is now connected with various companies as a content writer specializing in web content. Cris constantly loves technology and keeps up with all the latest technology around the world.