Amazon's Kindles offers readers everything they need to enjoy the e-book they are reading. Amazon has leveled up its game with enhanced reading options, connectivity, and battery life. However, the updated Kindle models Amazon released recently still have issues like the older ones.
One such issue many people reported is that their Kindle gets stuck on waking up screen. So, in this article, you will learn how to fix a Kindle stuck on waking up? And also what actually causes the Kindle to Stuck on "Waking Up" message.
Since the company has released different Kindle versions, we will focus on the general fixes in this article.
What Causes Kindle to Stuck on Waking Up Message?
To be honest, this issue has been around for years, yet most still have trouble getting their Kindles working.
Sometimes, Kindle users can not start reading their favorite e-book because the device is stuck on waking up message. Or, they can turn pages without issues, but the waking up message still appears in the bottom right of the screen.
Can you imagine how frustrating it is when you are into the story you are reading and end up stuck on the page? But what exactly causes this error?
There are several reasons why your Kindle is stuck on the waking-up screen. But most of the time, it will boil down to software issues, battery problems, or simply an overheating device.
Follow the steps below if your Kindle happens to have a waking up message.
4 Best Fixes For a Kindle Stuck on Waking Up Message
We all know that to prevent the Kindle from getting stuck on waking up screen, you need to ensure that there are only a few tabs open. If possible, keep it to less than five tabs.
You must also understand that opening too many applications may affect your Kindle's performance. Apart from that, the temperature of your Kindle also plays a major role in this issue.
Like your mobile phone freezes up whenever it hits a certain temperature, the Kindle device also does the same. Thus, keep your device's processor cool. Do not use your Kindle for a long time or use it under extreme conditions.
Follow the steps below if you have taken those preventive measures to avoid the Kindle stuck on waking up message, yet it still kept getting the same issue.
Fix 1. Restart Your Kindle Device
Restart is always almost every device's go-to technical fix. This is because restarting the device refreshes the device's system. Thus, you must refresh your device by restarting it before going any further with any troubleshooting steps.
For a working Kindle:
Method 1.
Press and hold your Kindle's power button for around 10-30 seconds or until an option to Restart your device pops up.
Tap the Restart option.
Wait for your Kindle to boot up.
If the issue persists, proceed to Fix #2.
Method 2.
Locate the three little dots on your screen. It is usually placed in the top-right corner of your screen.
Tap Settings.
Locate and tap the Restart option.
After it boots up, check if it's already working. If not, proceed to the next fix.
For unresponsive Kindle:
Press and hold the power button for 20 seconds, or until the Kindle shuts down and begins the process.
Usually, it will only take 40 seconds for the system to load completely. In rare case scenarios, it may take longer than that.
Fix 2. Charge Your Kindle
If restarting the device won't boot up your Kindle, it may need to have some charging. Plug your Kindle into its adapter and wait 30 minutes to an hour for it to work.
Fix 3. Update Software
This one is a bit technical. You may refer to Amazon's website for more details about software updates.
But to give you how to update it, here is a step-by-step guide.
How to Download the Kindle Update File?
Download this file Kindle E-Reader Software Updates to your computer.
Turn on your Kindle device.
Use a USB cable or your Kindle's charging cable to connect the Kindle to the computer.
Check your computer and locate the downloaded update file.
Drag and drop the update file to your "Kindle" drive.
Wait for the transfer to complete.
Safely disconnect your Kindle from your computer.
Disconnect or remove the USB cable that connects your Kindle and computer.
How to Update Your Kindle's software?
Locate the Menu icon in your Kindle.
Go to Settings, and select it.
Tap Update Your Kindle.
Just a head's up, you may need to select the menu again before you can hit "Update." Then, a message or indicator will appear stating that your Kindle is currently updating.
Wait for your Kindle to boot up.
Charge your Kindle overnight.
The second step is optional as I don't promote leaving your devices charging in the outlet overnight. But, there is a good reason why you need it to sit overnight. It gives your Kindle device time to index your books.
Before you perform the next fix, I want you to understand that Fix #4 will wipe out your non-factory set apps and data. You may need to stop at Fix #3 and call Amazon's customer service for further assistance.
However, if you want to proceed with a complete reset, follow the last method for fixing the Kindle stuck on waking up message.
Fix 4. Reset to Factory Settings
Only do this if the steps above are not working, and you are ready to lose all your data stored in your Kindle.
Resetting your Kindle device to factory defaults means wiping out all the apps, pictures, and everything in your Kindle's storage.
To do it, follow the steps below.
Go to Settings.
Locate "Device Options."
Tap the "Reset to Factory Settings/Defaults."
Follow the next instructions to complete the process. This step depends on your Kindle's model or version.
Conclusion
Whatever model or version you have, the above fixes in this article must fix your Kindle device that is stuck on waking up. If it won't, you may need to get a new Kindle device.
Featured Image: bfishadow on Flickr cc2.0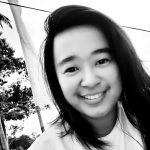 Cris Podador is a Technical and Technology writer who lives in Tubigon, Philippines. She completed her Bachelor's degree and went on to work as an outsourced Subject Matter Expert in the technical department for one of the leading telecommunication companies in the US. She changed careers when she found her passion in writing. Cris is now connected with various companies as a content writer specializing in web content. Cris constantly loves technology and keeps up with all the latest technology around the world.