Minecraft made some noise in the gaming industry and became one of the most played games today. Due to its popularity, some independent developers build mods for Minecraft to run a custom-built add-on. And the platform for all of them is the "Curseforge".
It has a great and supportive Minecraft community where Minecraft players (and also other games too) share some of their well-crafted Curseforge modpacks with each other.
However, this kind of support system makes people raise their eyebrows about whether Curseforge is safe or not. This leads us to check Curseforge further and answer the most commonly asked question, "Is Curseforge Safe?"
So, is Curseforge safe? Is it Trustworthy? How to Avoid Malware and Viruses when Installing Curseforge? Let us see everything..
Firstly, What is Curseforge?
Curseforge is a platform where you can create, customize, and install modpacks for a better game experience. Curseforge's user-friendly interface, usability, and functionality allow each player to scan through several mods available to install and even allows you to host a Curse server.
However, when it comes to its support and security, some gamers are a little bit skeptical. They can work on the support part, but they are concerned about Curseforge's security & safety. Some say its security is not strong enough to prevent all types of cybercrime.
Is Curseforge Safe?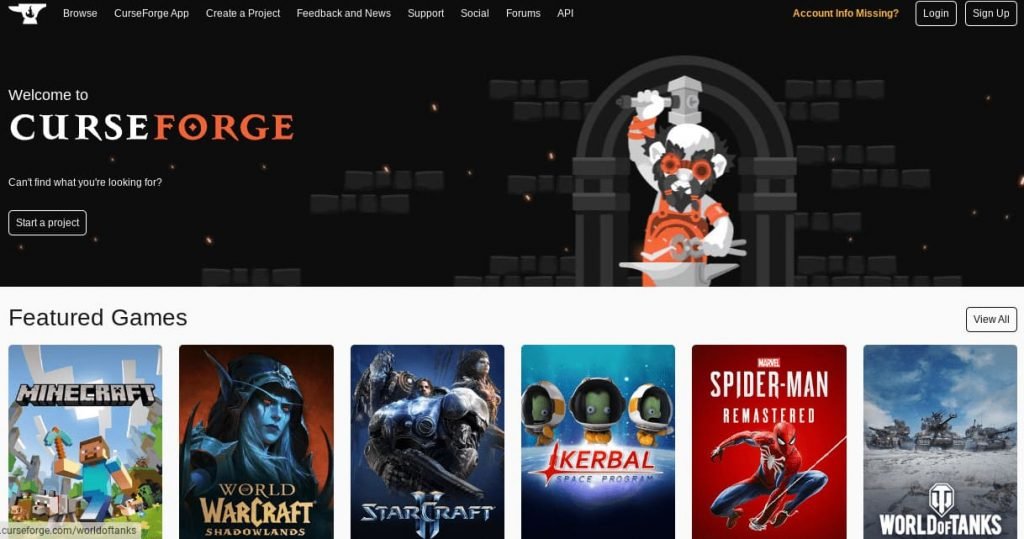 The gaming community's opinion on Curseforge's trustworthiness/safeness might be divided. Some gamers who have been using Curseforge for quite a long time will say that the platform is 100% safe.
On the other hand, gamers who were having trouble with the platform and its mods from the moment they installed it concluded that Curseforge with its Curseforge modpacks is not a safe platform to use.
However, what's the reality then? Is Curseforge actually safe?
The straight answer, to this question, is 'Yes'.
Yes, Curseforge modpacks are indeed safe to download and install. The Curseforge program or app won't harm your computer in any way possible. You can also go to their website without worrying that your computer will get viruses and malware.
The only problem with downloading and installing the Curseforge modpacks is when you are downloading it from an untrusted website that contains viruses and malware. In fact, that's the reason why one needs to make sure that the link and the download button are for the legit and verified Curseforge modpacks.
So, is Curseforge safe? Is Curseforge trustworthy? The answer is a solid YES.
Then, why do people consider Curseforge to be not safe? Okay, here is why some concluded that Curseforge could harm your computer.
The mod's file type is executable.
One reason your computer prompts you to exit the installation process is the file type of the Curseforge modpacks you are installing.
For example, if you are installing a mod for your Minecraft game and the mod's file type is .jar, your system will notify you that the file you are trying to install can harm your computer. Why?
JAR or Java Archive file is executable. It could function as a stand-alone program or as a program library. The only reason it prompts you with the warning message is that the file can be executed and run through JAVA and could contain viruses or malware that can potentially harm your computer or mobile device.
You are downloading the mod from untrusted sources.
Another reason why your computer is having some trust issues is because of the sources you download the mods from.
Also if you are using other websites to download the mods, instead of the official curseforge website, your computer's virus or malware scanner may detect them as malicious and risky sites. In that case, your computer will notify you in real-time of potential danger.
Your antivirus detects a harmful drive-by download.
Are you sure that you are using the official Curseforge website and app? Nowadays a number of fake replica websites have come out that are simply faking themselves as the original curseforge website.
Drive-by downloads and malicious duplicate websites go hand-in-hand most of the time. If a website is duplicate or fake, expect that it has a drive-by download. But do you know that drive-by downloads are more harmful than malicious websites?
Unlike those lottery clickable ads that automatically pop up on your screen, the drive-by download can be in any misleading email, website, or pop-up window. The drive-by download usually doesn't need consent, making it harder to detect and remove from your computer or phone.
So, it is advisable not to click any links, visit malicious and harmful websites, or even click yes on an unverified pop-up window as they carry viruses and malware.
Thus, you must only download the Curseforge mods from verified and trusted websites.
How to Avoid Malware and Viruses when Installing Curseforge? 4 Tips to follow
Due to rampant phishing, fraudulent activities, and other cybercrime issues online, most antivirus companies updated their products and strengthened their security for that hackers do not penetrate your computer system. But, always remember, these are just virus and malware scanners. All they do is prevent your system from getting hacked, viruses, and malware.
However, to keep your computer completely safe and avoid getting it infected when you download and install Curseforge mods, do the following:
1. Download Curseforge mods from trusted sources.
The key to a clean and safe Curseforge mods download is still to download it from trusted sources. If a particular mod or mod author is a little bit off, avoid it immediately.
2. Install antivirus and malware scanners.
A decent antivirus and malware scanner can protect your computer system from getting hacked. These products will also warn you if a Curseforge application or file or modpack you are downloading is risky.
3. Update your computer's software.
Of course, do not forget to update your computer's software. An update fixes the software's security issues and protects you from being an easy target. Thanks to those security patches and fixes!
The only problem with this one is that some games may not be compatible with the new update. It is better that you check some gaming forums first before you start updating your system.
4. Don't open malicious emails and fake pop-ups that resemble curseforge.
It is better to avoid those misleading emails and drive-by downloads that fake themselves as curseforge. Remember, drive-by downloads don't need consent. Prevent hackers and fraudsters from getting into your system by not clicking any email links and pop-ups.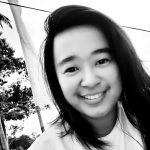 Cris Podador is a Technical and Technology writer who lives in Tubigon, Philippines. She completed her Bachelor's degree and went on to work as an outsourced Subject Matter Expert in the technical department for one of the leading telecommunication companies in the US. She changed careers when she found her passion in writing. Cris is now connected with various companies as a content writer specializing in web content. Cris constantly loves technology and keeps up with all the latest technology around the world.