Are you a reader? Do you know how exciting it is to read your favorite book? These questions may not apply to everyone, but if you are a book lover, a bookworm, or a bibliophile, you may agree with this – it is 100% frustrating if your Kindle paperwhite is stuck or frozen. That too on the initial tree screen.
Don't worry, Read on and get insights on how to fix a kindle paperwhite stuck on a tree screen.
So, Why is your kindle paperwhite stuck/frozen on the tree screen? What causes it? What to do? And, How to fix a kindle paperwhite stuck on tree screen? Let us see..
What Causes Kindle Paperwhite to Stuck on Tree Screen?
A Kindle Paperwhite device being stuck/frozen on the tree screen is a common problem. Some users report that the subject usually occurs within one to three months of use.
However, though most users experience this problem within that timeline, the causes of why it was malfunctioning differ from one case to another. Some are caused by a simple technical problem. But on some occasions, it might also be caused by hardware or firmware issues.
How to Fix Kindle Paperwhite Stuck on Tree Screen?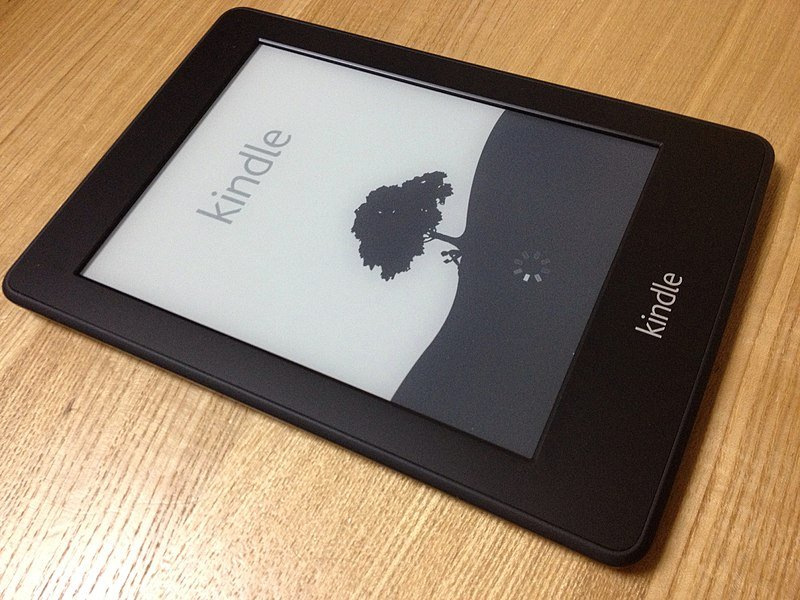 Here are some of the best fixes that we can use to get your kindle paperwhite working and determine whether it needs a technician or you need to replace it.
Fix 1: Charge Your Kindle Paperwhite.
Occasionally, your Kindle Paperwhite will be stuck on the tree screen if its battery is about to be drained. Try connecting the device's charger if its battery percent is low. This should fix the Kindle Paperwhite stuck on tree screen problem.
However, if this will not work, you may need to turn it off and turn it back on.
Fix 2: Turn off-Turn on Your Kindle Paperwhite.
Some Kindle Paperwhite acts up from time to time. So, you need to check if it just needs some minor help. If you have a Kindle Paperwhite stuck on tree screen issue, try turning it off and back on like you usually power it up.
If your Kindle Paperwhite does not perform this fix, you may need to restart it.
Fix 3: Restart Your Kindle Paperwhite.
This step is just like how you usually turn off your Kindle Paperwhite. The only difference is that you need to press and hold the power button for 10 seconds, and the device will turn off. Then, it will automatically turn on after a couple of seconds.
However, if it won't turn off after 10 seconds, you may need to extend the time for a little bit longer.
Try to press and hold the power button for 15 to 30 seconds or until it turns off. Wait for it to start again. Usually, it will come up after five to ten seconds, if it won't – press the power button to turn it back on.
Fix 4: Perform a Hard Reset.
This fix might be one of the hardest things to do. It is not because the steps are complicated, but there might be some things that you do not want to delete. To those unfamiliar with the hard reset, it will delete all the stored data and the customized settings in your device.
Well, that is a minor problem and can easily be fixed by inputting the data and customizing the settings of your Kindle Paperwhite. So, worry less if this fix will erase those stored data.
Do the Hard Reset on your Kindle Paperwhite to fix your device that is stuck or frozen on the tree screen.
Go to the device's 'Home' screen.
Tap the 'Menu' button.
Select 'Settings' from the list of selections.
Tap the Setting's 'Menu' from the list.
Tap the 'Reset to Factory Defaults.'
Fix 5: Recheck the Wi-Fi Connection.
Sometimes, one of the reasons why your kindle paperwhite is experiencing a stuck/frozen tree screen problem is it has little to no internet connection. Thus, you must ensure that your Kindle Paperwhite is still connected to Wi-Fi with a strong signal.
Fix 6: Restart Your Router and Modem.
This might be a little extra, but this fix can solve your Kindle Paperwhite stuck-on screen issue. But, do this only if you recently had a power outage, lost internet connection for a couple of minutes, and when not all your devices are able to connect to your Wi-Fi.
So, if you recently had a power outage or internet issues, you may try unplugging the router and the modem for at least 30 seconds. After you unplug them, plug in the modem first and wait for it to turn back on. Once it is turned on, plug back in the router.
After both devices are up and running, try connecting your Kindle Paperwhite to the internet and see if it can get a good connection.
Fix 7: Contact Customer Support.
If the steps above will not fix your Kindle Paperwhite that is stuck on the tree screen, contact Kindle's customer support immediately. Tell them what happened, and they will help you further with the troubleshooting.
They may need to update your device or tweak something on their end to get your Kindle Paperwhite working. Or they will replace the device due to some firmware or hardware issues.
Conclusion
Your Kindle Paperwhite is not exempt from any device malfunction, especially since it was built with limited capacity. But the troubleshooting steps above should help fix your Kindle Paperwhite stuck on the tree screen. If not, then you may need to get a new one.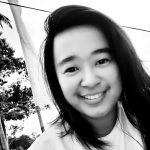 Cris Podador is a Technical and Technology writer who lives in Tubigon, Philippines. She completed her Bachelor's degree and went on to work as an outsourced Subject Matter Expert in the technical department for one of the leading telecommunication companies in the US. She changed careers when she found her passion in writing. Cris is now connected with various companies as a content writer specializing in web content. Cris constantly loves technology and keeps up with all the latest technology around the world.