Nintendo has dominated the gaming world for several years and maintained its reputation as one of the best multinational game companies. But just like any other electronic company in the tech world, Nintendo faces backlash from a large number of people due to the quality of their Switches.
One problem that unites Nintendo users worldwide is the Nintendo Switch screen glitch. So, what is the Nintendo switch screen glitch? What causes its screen to flicker? How do you fix the Nintendo Switch screen glitch?
Don't worry, in today's article, we will run through the possible causes and fixes of the screen glitch in Nintendo.
What is Nintendo Switch Screen Glitch?
A Nintendo Switch screen glitch is a common technical issue in most Nintendo Switches. The glitch appears to flicker, pixelate, or interlace the screen. This makes some of the text unreadable and the game unplayable. Worst, you cannot fix it by simply readjusting the settings.
What causes Nintendo Switch Screen Glitch?
There are a couple of reasons why you are a getting screen glitch on the Nintendo Switch. Some of these reasons include but are not limited to the following:
Faulty Software
Display driver issues
Faulty LCD Switch connector
Game-Switch compatibility issue
Fortunately, you don't need to call customer support and you can fix the screen glitch or flickering issue on your own.
How to Fix Nintendo Switch Screen Glitch? 6 Ways To Fix It
A Nintendo Switch screen glitch is a result of several factors. It can be a result of software problems or hardware issues. Here are the basic fixes that may fix your Nintendo Switch screen glitch.
Fix #1: Restart your Nintendo Switch.
Sometimes all your Nintendo Switch needs is a quick restart.
Press and hold your Switch's power button for 15 seconds. Then, release it after the elapsed time.
This simple troubleshooting fix should work, and you should not be experiencing the glitch again. However, if it is the other way around, we may need to check your Switch's settings for some updates.
Fix #2: Update your Nintendo Switch
This fix is only applicable if you can still use your Nintendo Switch's screen to navigate its settings. Thus, if your Switch has a screen glitch and at the same time the screen freezes, then we may need a different troubleshooting step for that one.
Make sure that your Nintendo Switch console is connected to your Wi-Fi. It should be online for you to navigate and update your Nintendo Switch.
Go to your Home Menu.
Select System Settings from your Home Menu, If it shows icons only, click the one that looks like a gear or a cog icon.
Once you get into the System Menu, scroll down and select System.
After you hit System, click on System Update. After clicking it, the update will automatically start. However, this step will only work if there are available updates for your Nintendo Switch.
Fix #3: Check for any interference.
Interference plays a huge role in the online gaming experience, and your Nintendo Switch is not exempted from this.
Sometimes, screen glitches are caused by interferences. To know whether or not interferences are causing the issue, try using the Nintendo Switch console near the Joy-Con. Around three (3) feet to four (4) feet is ideal. Also, make sure that the Joy-Con is not placed anywhere near the following:
TV
Metal object
Laptops
Wireless Devices
Cordless Phones
And if other devices may cause interference, move them away, or turn them off while using the Nintendo Switch.
Fix #4: Uninstall – Reinstall the Game.
Suppose your Switch is perfectly fine with other games but not on some. There's a big possibility of a compatibility issue between the game and the Switch.
To quickly fix this, you must uninstall the affected game and reinstall it.
Fix #5: Call Customer Support.
This is your last resort to fix the Nintendo Switch screen glitch. With their thorough device check and processes, they can determine whether your Nintendo Switch is just part of the bad eggs club that needs to be replaced.
But if you want to skip this part and proceed with troubleshooting the device, jump to fix #6 below.
Fix #6: Replace your Nintendo Switch's LCD.
You may not find this fix illogical, but surely this can fix your issue. Sometimes, we may have accidentally dropped our Switch or put a heavy object on it. Or, we may have accidentally sat on the Nintendo Switch, causing its screen to tear.
If any of these happened, the problem is your Switch's LCD screen. But take note, before you replace the screen, try other games first to isolate the problem correctly.
Check the games if the screen glitch/flickering is still present, if they are and you have performed the fixes above, you may need to have your Nintendo Switch physically checked by a technician and have the screen replaced.
Conclusion
Though only a select few Nintendo Switch owners are experiencing screen glitches, learning the basic troubleshooting steps will help you if you encounter the same problem in the future.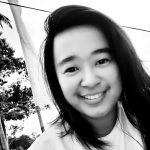 Cris Podador is a Technical and Technology writer who lives in Tubigon, Philippines. She completed her Bachelor's degree and went on to work as an outsourced Subject Matter Expert in the technical department for one of the leading telecommunication companies in the US. She changed careers when she found her passion in writing. Cris is now connected with various companies as a content writer specializing in web content. Cris constantly loves technology and keeps up with all the latest technology around the world.