The Nintendo Switch is indeed a big hit. Gamers flock to buy the Nintendo Switch after being released a couple of years ago. Though many loved the hybrid console, some Nintendo enthusiasts think that the 3DS is still better than the Switch.
Unfortunately, though they prefer the 3DS, still, their device is not spared from getting a black screen of death. This leads me to write this article to ensure that 3DS fans will have a guide on fixing their 3DS black screen of death.
So, what is the 3DS black screen of death? What causes it? And what are the various fixes for the 3DS black screen issue? Let us see them one by one..
What is 3DS Black Screen of Death? What Causes It?
The 3DS Black screen of death is an error screen that most 3DS users will see on their device if their device's system fails due to software or hardware issues.
One common symptom of a 3DS black screen is that the device's top and bottom screens suddenly turn black without an error message.
The 3DS can be responsive to charging, but instead of pulling up the whole screen, only the 3DS' backlight shows up, and the rest of the screens (top and bottom) stay black.
How to Fix Nintendo 3DS Black Screen of Death? 5 Ways To Fix It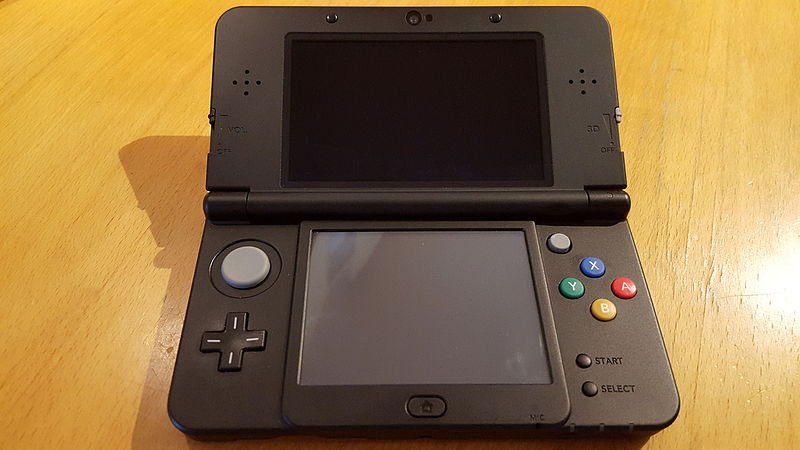 A 3DS black screen of death is not something you need to worry about since there are several ways to fix the 3DS black screen of death problem.
Unless your 3DS system is messed up badly, it will not boot up after the fixes below.
Here are the most basic fixes that I find effective in fixing the Nintendo 3DS black screen of death.
Fix #1: Follow the recommended fix that shows up on your 3DS screen.
Most of the time, a 3DS device experiencing a black screen of death will show up a message on the screen that says, "An error has occurred. Hold down the power button to turn off the power, turn it on and try again."
To perform this fix, just hold down the power button like how you usually turn on and off your 3DS. Most likely, you will have your 3DS working again after performing the basic troubleshooting step. Otherwise, we may need to move on and try the next fix on the list.
Note: If you fix the 3DS black screen issue using this fix, check the system setting and see if there are available updates. If there is any, update your 3DS because sometimes, it could be that your 3DS needs some update.
Fix #2: Tightly reconnect loose parts
Inevitably, we may accidentally drop the 3DS while playing our favorite games. Frequently dropping the device will cause its parts to loosen. So, you may need to find that loose part and tightly reconnect it.
Fix #3: Remove the Wi-Fi chip.
You may need to open the whole 3DS to remove and reinsert some parts in some cases.
However, please note that you might lose your 3DS warranty when performing this fix since you will be opening the device yourself.
If you are willing to risk your warranty for a possible fix, you may perform the steps below.
Step 1. Remove all the 3DS external components.
The external components include the 3DS stylus, SD Card, Game, and other parts that you can remove without opening the device.
Step 2. Remove the batteries.
Since you will be opening the device, you must remove the batteries first, before you unscrew it and access the Wi-Fi chip.
Step 3. Unscrew the device to access its internal part.
Carefully remove the screws in your 3DS. Put the screws in a small box or small container to avoid losing any of the screws.
Step 3. Take out the Wi-Fi Chip.
Remove the Wi-Fi Chip for thirty (30) seconds to one (1) minute to give it a quick restart. Plug it back in after the time has elapsed.
Step 4. Reassemble the 3DS.
After performing steps 1 to 3, put back the parts together. Once you put the batteries in, turn it back on and see if you are still getting a 3DS black screen of death.
Fix #4: Check the camera.
This may not be a common fix, but there are some instances where the camera is the cause of the black screen issue in your 3DS. Thus, if your 3DS model has a camera on it, check it and see if there is a micro tear.
If there is, replace the faulty camera with a new working camera compatible with your 3DS model, granting that your 3DS doesn't have any other issue.
Note: Before performing this fix, check if you can still hear the background music. Otherwise, the issue may need to be diagnosed further, and a worn-out camera may not be the cause of the black screen.
Fix #5: Call customer support.
If all the fixes fail, call customer support. They may need to replace your 3DS.
Conclusion
Several issues may cause 3DS black screen of death. But, do not mistake this with a typical black screen that you might see once in a while that can be fixed by simply plugging in the power cord, recharging the batteries, and changing the brightness.
Before troubleshooting it thoroughly, you need to diagnose your 3DS correctly to avoid causing another issue.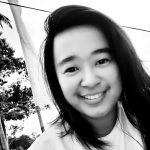 Cris Podador is a Technical and Technology writer who lives in Tubigon, Philippines. She completed her Bachelor's degree and went on to work as an outsourced Subject Matter Expert in the technical department for one of the leading telecommunication companies in the US. She changed careers when she found her passion in writing. Cris is now connected with various companies as a content writer specializing in web content. Cris constantly loves technology and keeps up with all the latest technology around the world.