Having a built-in mic in your PS4 controller allows you to enjoy your favorite game without the hassle and annoying headset cords. It lets us up to your gaming experience with Sony's PS4. Some say that PS4 has a built-in mic. Some say they don't. Let us clear this up today!
So, Does PS4 controller have Mic? Is there a Built-in Mic in the PS4 controller and can you talk through it? How to use Mic on PS4 controller? Let us see one by one..
Does the PS4 Controller Have a Mic (Built-in)?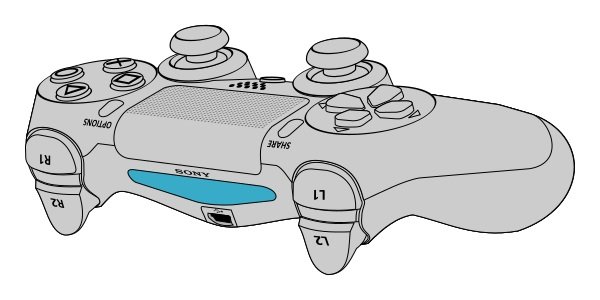 Unfortunately, Sony did not install a built-in microphone in PS4 controllers. However, the company innovated the controllers and ensured that you could use voice commands to navigate your settings or launch your desired application quickly.
Also, there are workarounds on how to get a mic into your PS4 controller. There are two ways to make your PS4 controller look like it has a built-in mic. You can use either the traditional wired connection or the innovative wireless connection for the audio input and output.
In terms of the audio quality, it depends on the device you are using. As long as it is compatible with the PS4's settings, you will not get any audio issues. But first, let us learn how to activate the PS4 controller's voice recognition, which will help you set up your PS4 controller to your desired audio device.
Can you Talk through a PS4 controller? How to Activate/Turn Voice Recognition Mic on PS4 Controller?
Activating your PS4 controller's voice recognition is easy. All you need to do is take your controller and follow these steps:
Go to your PS4's 'Settings.'
Select 'System.'
Check for 'Voice Operation Settings.'
Under the 'Voice Operation Settings,' tick the checkbox that says 'Operate PS4 with Voice'.
Now that we know how to activate the voice command let us check if we can find ways to use the controller as a mic. Alright, to be clear, the PS4 controller doesn't have any microphones. So, let us see how we can use the PS4 controller as a mic.
PS4 Controller Microphone, Everything You Need to Know
Do you still have your PS4's earbud or headset that came with it when you bought them? You can connect or plug it into the controller. The earbud or the headset's microphone will serve as your PS4 controller's mic.
If you lost the earbud, headset, or headphones that come with your PS4, you could buy any earbud or headset from any store. As long as the earbud or headset you purchased meets the requirements and is compatible with your PS4 controller, it will work.
How to use Mic on PS4 controller? 2 Ways To Use PS4 controller as a Mic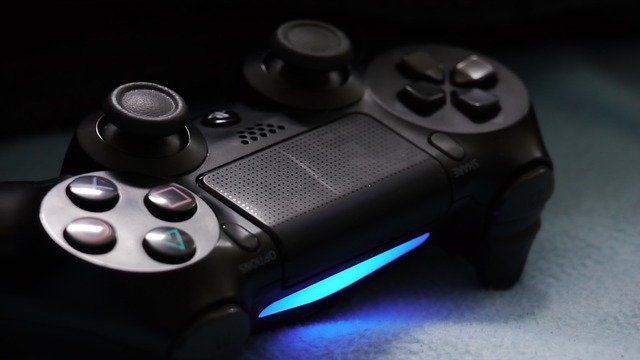 1. Setting Up Earbuds or Headphones with PS4 Controller:
Regardless of the earbuds, headset, or headphones, you need to connect them to the PS4 controller through a 3.5mm adapter. If you are wondering how it looks like, the adapter looks like the end of your regular headset's cord. It is the tiny yellow metal that you will plug in into your phone's audio port. Once you have the cord handy, you can follow the following steps below.
Connect the adapter into the DualSense or DualShock 4 controller's slot. It should do the trick. If the first step does not work, you may need to check the audio output.
Press and hold the PlayStation button in your PS4 controller. A Control Center should pop up.
Once you have the control center, look for the Sound setting.
After selecting the Sound setting, select 'Output Device,' then hit on Headset (Controller).
Test if you have successfully set up the Audio Output. Try playing a game and check if your headphones or earbuds can pick up the sounds.
In some models, accessing your sound setting is not time consuming. Just press and hold the PlayStation button. Pressing the PS button will trigger the Quick Menu. Once the Quick Menu is up, select Sound/Devices. The Sound/Devices should show an Output to Headphones option. After you click it, select the 'All Audio' option.
You will also find the sound Volume in the Sound/Devices settings, where you can adjust your microphone and audio level.
2. Connecting Bluetooth Headsets to the PS4 Controller:
If your Bluetooth headset works with your PS3, it might as well work with your PS4. However, some headset models work with your PS3 and not your PS4. Here's what you need to do.
Go to the 'Settings' and hit Bluetooth Devices. It should show your Bluetooth earbud or headset's name. Select it. It will automatically pair your Bluetooth earbud to the PS4 controller.
If your Bluetooth earbud is not showing up on your TV screen, you need to manually pair your earbud to the PS4 controller. Pairing it with the PS4 controller is just like pairing your Bluetooth earbuds to your phone, where you need to tap the Bluetooth button.
Conclusion
With innovation and technology, Sony will upgrade its controllers. Who knows, maybe in a couple of years, your PS4 controller will not just have a built-in mic, but a mic 100% compatible with different audio and video devices.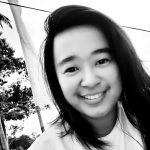 Cris Podador is a Technical and Technology writer who lives in Tubigon, Philippines. She completed her Bachelor's degree and went on to work as an outsourced Subject Matter Expert in the technical department for one of the leading telecommunication companies in the US. She changed careers when she found her passion in writing. Cris is now connected with various companies as a content writer specializing in web content. Cris constantly loves technology and keeps up with all the latest technology around the world.