Downloading games nowadays can take quite much time. These games have better quality now, and they come in huge bytes. Other factors also affect the download, such as internet connection. You can't just go staring at it, waiting for it to finish.
And what you can do is download it while it is turned off. Leave the house and come back with a new game, finished downloading. But is this possible?
Do games download when Xbox one is off? How to download games while Xbox one is off? Do Xbox games really download faster when the console is off? Let us see one-by-one..
Do Games download when Xbox one is Off?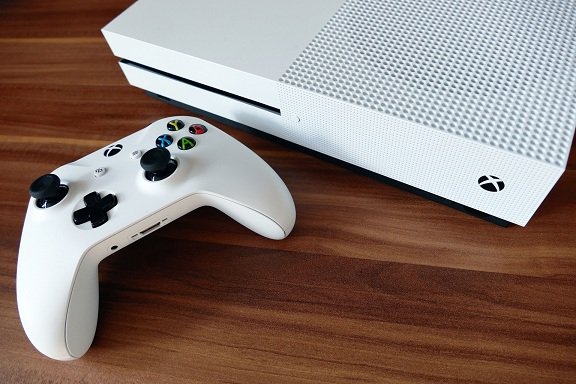 The straight answer to this question is "Yes"
Yes, games can still download when the Xbox One is off. And it could be a new practice you should be doing from now on. Save up time and energy waiting for that new game.
But you cannot just download it and then turn it off immediately. But you will first need to arrange the settings of your Xbox One. Then the system will do the work for you by downloading the things you stopped on. It will work in the background while it is on standby mode. And here are the steps on how to do it:
How to Download games while Xbox one is Off?
The first thing is to set your Xbox One to Instant On. In your controller, find the Xbox button. You will then go to the homepage of the Xbox. From there, you need to go to the System.
Go to the Settings, find the General, and click on the Power mode & startup from the System.
In the options, click on the Power mode, and there you'll find the Instant On.
That's all you have to do, then you can download your game and turn off your Xbox One.
What are the things to consider when Turning off your Xbox One when Downloading?
Aside from the step, turning on the Instant On, there are a few things you should also keep in mind.
You must make sure that the turn-off storage setting is not activated. Why? Because if you keep it activated, your efforts will go to waste. The external drives will get turned off, then your game will not be saved.
Secondly, when you are downloading games turned off, you should not unplug your Xbox One. That's the riskiest thing you could do for your console. You will face so many problems if you unplug it while on download. The games will not install, and it is dangerous for the Xbox as it damages the hardware and software. Your files can even get corrupted too.
Another thing, you can also turn on the 'Keep my console up to date' and the 'Keep my games and apps up to date' options. This will keep you updated on everything, even when you do not manually work it.
Do Xbox games download faster when the console is Off? Why should you use the Instant On feature of the Xbox One?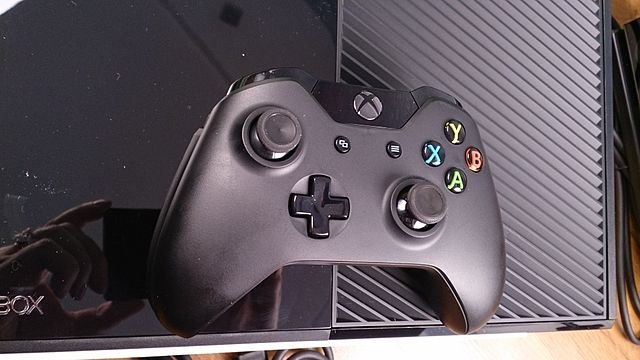 Now, the big question.. Do xbox games download faster when the console is off? Does using this Instant on feature and downloading (your games) while turning off the console, a better thing to do? Let us see..
The Instant On feature is added on Xbox One to give you options on how you would do things with your console. With this feature, you can do more while away from your console with no worries.
Instant On feature is actually convenient specifically when downloading apps or games. Because it lets you download your games without any disturbances or problems. Your Xbox One would do the only job to download the games or apps when using Instant On. Let me explain to you more clearly.
In general, many different things happen when you download apps or games when you are using them simultaneously. It can only slow down the process. On the flip side, if you are using the instant on mode, it allows your console to function better and faster since it is not divided into different tasks.
This is the reason why many games download with a faster speed when the console is off.
There is also a plus in using the Instant On Mode. It has the convenience of turning on the console in just 2 seconds. You can also do this so, by using its voice command. However, the downside is that it does not save up lots of power. Not really a good thing for those who do not want their power consumption to rise.
What if i want to save my Power instead of time? Are there other features like Instant On?
Surprisingly, yes! There is. You can try the Energy Saving Mode for your download, too. But what's better to use still depends on how you use your devices.
Instant On is better when you do not use your Xbox One as often as possible. While Energy Saving Mode is best when you use your Xbox One, most of the time.
Energy Saving Mode lets you save 15W per hour, which is 30 times lesser than what Instant On Mode uses. However, there is a downside to this. While Energy Saving Mode lets you in on power save up, it does not let you in the convenience of saving time.
When you activate the Energy Saving Mode on your Xbox One, it will stop any automatic updates, installation, or downloads. Your Xbox would simply turn everything off. Turning the console on again could also be relatively longer than using Instant On Mode. The console turns on in 45 seconds on the usual.
You can turn on the energy-saving Mode through these steps:
Go to the menu, then find the Settings, just like in the steps in the Instant On Mode.
Then click on the Power and startup, and look for the Power Mode option. After that, you can now choose the Energy Saving Mode. Just as easy as that.
This feature would change the color of the light in the power supply from white to orange.
How about during an Update? Can Xbox One be turned Off?
Something that you should not do is to turn off your Xbox One while in an update. That is if you care about your Xbox One. Turning it off during an update can cause your Xbox to malfunction, or the so-called "red-ring of death."
So what you would want to do is keep your Xbox One turned on during an update. Just let it be, even if it goes like that for hours.
Just always remember that you can only turn off your Xbox One when downloading. And only if you have fixed the settings for downloading offline. There's not much to do, you just have to follow a few steps, and you're good to go.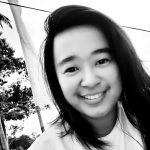 Cris Podador is a Technical and Technology writer who lives in Tubigon, Philippines. She completed her Bachelor's degree and went on to work as an outsourced Subject Matter Expert in the technical department for one of the leading telecommunication companies in the US. She changed careers when she found her passion in writing. Cris is now connected with various companies as a content writer specializing in web content. Cris constantly loves technology and keeps up with all the latest technology around the world.