Watching your favorite movies or your favorite team playing online is fun. But watching it with your families and friends on a bigger screen is way better.
But what if your TV does not have an HDMI port?
What should you do? How to connect phone to TV without HDMI cord? How can you watch movies from phone to tv without hdmi?
Don't worry, here's are the solutions to your problem..
How to Connect Phone to TV without HDMI cord? Easiest Method
Firstly, know your tv. Is it a regular TV or a smart TV?
If your TV is already a smart TV, then you can easily connect your smartphone to it via Screencast. On the other hand, if your TV is a regular TV, you can either use chromecast or miracast.
A screencast is a feature that allows your smart devices like mobile phones and tablets to connect to your smart TV. When both devices are already connected, the destination screen will show the film you are watching on your phone. On the other hand, if your TV doesn't have smart features you can either use Chromecast or Miracast.
The only difference between chromecast and miracast from regular screencast is chromecast and miracast are dongles for non-smart TVs. These dongles need to be plugged into your TV before you can cast any film or show from your phone.
The chromecast and miracast adapters fill your TV's lack of screen mirroring features. These dongles will help your TV read the casted program.
Though they have different systems, the logic is you must connect the devices to the same wifi network, and they should be in the correct input. Otherwise, your TV screen will not display the right program.
Method 1: Screencast or Chromecast or Miracast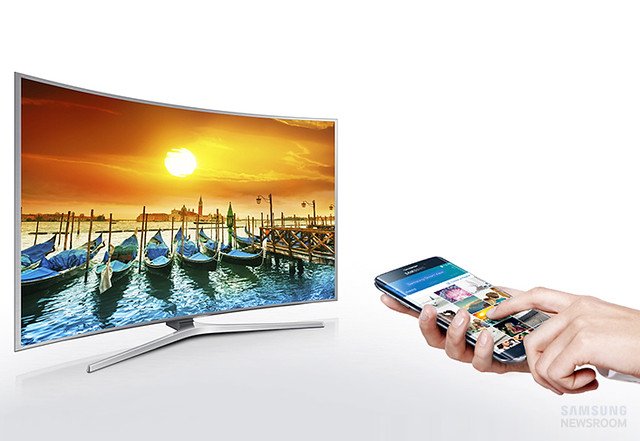 Here's the step by step explanation demonstrating how to connect your smartphone to your TV via screencast/chromecast/miracast.
The steps explained below are the basic steps you need to follow when connecting your smart devices to your tv. These steps are applicable whether you have screencast, a miracast, or chromecast set up. It is even suitable for airplay.
To Screencast your phone to your TV, you need to perform these steps:
Connect to the same wifi network.
Make sure that your smartphone and TV are both connected to the same wifi network.
How to connect your smartphone to wifi? Go to your phone's settings. Click on wifi. Check the current network.
If it is the proper network connection, leave it as is. If not, click the wifi name or the gear icon next to it and hit on forget or disconnect the network. Check the list of available networks and select the correct wifi name and connect to it.
How to connect your smart tv to wifi? On your TV's remote, press the Menu Button. Scroll until you find the Network Settings. Click it. Check the wifi connection. The same procedure applies to a regular TV too with the support of the dongles.
So, if your TV is on the same network as your phone, leave it as is. If not, highlight the wifi name and click it. A dropdown menu that says forget or disconnect will show up on the screen. You can hit the option that says disconnect. If you choose the forget network, it will require you to key in the network's password when you try to connect to it again.
Set up your TV's wifi Connection.
On the same screen, select your wifi on the available wifi network's list. Once you've selected it, input the password on the designated wifi password box.
Click Finish, Done, or Ok. Your SmartTV/Regular TV should be on the same network as your smartphone.
After connecting the devices to the same network, follow the next step.
Screen Mirroring.
Click INPUT on your TV remote and look for the screen mirroring option and select it.
Wireless Display.
After selecting screen mirroring in your tv, look for the gear icon on your phone. Click the gear icon or the Settings and choose Wireless Display. Your phone may also show options similar to Wireless Display like Screencast or Miracast. Select the option that applies to you.
Select your TV.
After selecting the wireless display, the screen will prompt you to choose your TV from the list of devices.
Play the movie.
Once both devices are already in sync, select the show you want to watch from your phone and hit play. The program will then be aired on your TV screen.
How to Connect Phone to TV without HDMI cord? Other Methods
Method 2 – Connect Your Phone To The USB Port On Your Television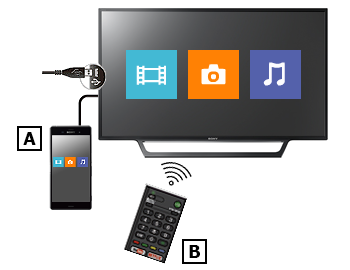 This is one of the other alternative ways to connect your phone to TVs without an HDMI port. However, the only catch is, you need to download the film first.
Though your TV will know that there's an external device connected to it, your TV will still not be able to read your phone's apps like Netflix. It can only read the downloaded files on your phone, like downloaded songs, pictures, and movies.
If you prefer to watch the movie this way, all you have to do is follow these steps:
Connect your phone to your TV.
Make sure that your mobile phone is connected to your TV's port properly. The cord should sit finger-tight. Otherwise, you might have some technical interruptions when you start watching movies.
Select USB Input.
Locate and press the input setting on your remote. Then, choose the correct input, which is USB. Once you are in the USB mode, select the folder where you saved the video. Open the folder and choose the movie that you want to watch. That's it! Easy.
Method 3 – Use HDMI Adaptor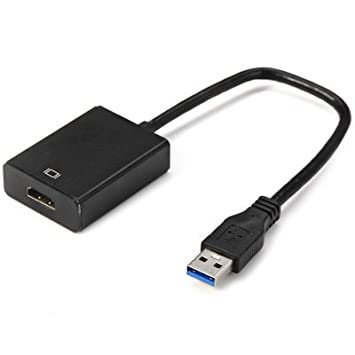 If you want to use the app settings on your phone to watch a film, you need an HDMI adaptor. The HDMI adaptor will trigger your phone to show a user-friendly mode that allows your TV to mimic the basic functions of your phone. That includes playing movies. However, some apps do not support this type of connection due to HDCP issues. But there's an easy fix for the HDCP error messages.
Since the main cause of HDCP error messages is device incompatibility, you need to replace the HDMI cord with an HDMI-compliant cable.
Now for your TV to play the movie, you need these things:
USB-C HDMI adaptor if you have android devices
Lightning HDMI Adaptor if you have apple products
These adaptors will enable your TV to play movies from your phone.
Plug one end of the HDMI adaptor to your phone and the other end to your TV. Then, select the correct input setting which is HDMI, and start watching.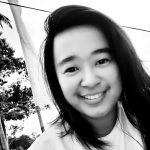 Cris Podador is a Technical and Technology writer who lives in Tubigon, Philippines. She completed her Bachelor's degree and went on to work as an outsourced Subject Matter Expert in the technical department for one of the leading telecommunication companies in the US. She changed careers when she found her passion in writing. Cris is now connected with various companies as a content writer specializing in web content. Cris constantly loves technology and keeps up with all the latest technology around the world.