Did you reinitialize your PS4 and lost all your games?
Did you replace your PS4 hard drive and happened to lose all your data? Or
Did you simply delete your PS4 games just to free up your disk space?
Whatever may be the reason, losing our loved games is one of the most heartbreaking things one can experience as a game lover. You wonder how you can redownload them and get them back so that you can once again play your favorite game.
But, how is it possible? Can you redownload PS4 games which were lost? How to redownload games on PS4? What if you want to redownload PlayStation Plus games that were offered for free previously? Let us see everything..
Is It Possible to Redownload Games on PS4?
The straight answer to this question is, Yes.
Yes, you can indeed redownload games on PS4 any number of times, providing that if they were legally purchased and downloaded.
Of course, if you bought your PS4 game from a physical store you need to have your physical disk safe and ready to redownload your game. On the other hand, if you have digitally downloaded from the PlayStation Store, you then need to follow a simple step-by-step process and can quickly redownload all your PS4 games.
How to Redownload games on PS4: Step-by-step instructions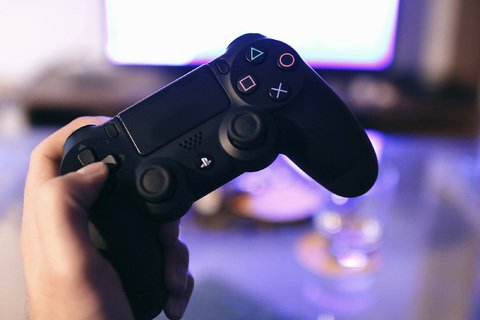 Here are the step-by-step instructions to redownload games on your PS4 the right way.
Turn on your PS4 and log-in to your PSN account with the right credentials. Logging in onto your PSN account is pretty much necessary and is the key to access and redownload your already purchased games.
Now you can try one of the below 2 methods
Method 1:
Once after logging in, scroll through the main menu and go to 'Library'. (If you cannot find it in the main menu, you can also access the library section in the "Playstation Store' App too)
In the 'Library', you can see a list of options on the left side menu each with a respective action.
Firstly, you have the 'Games'/'applications' section, where you can see all the games currently installed on your PS4's hard drive. Right below is the section namely 'purchases', which is the one, from where you will now be able to redownload your games.
Open the 'purchases' section on the left side and you will see the complete list of all games you digitally purchased from the store. You can now look for a little arrow mark on the games, which indicates the ones which are purchased but not yet downloaded on this PS4 currently.
Now hover over these games (that has a little arrow indication), search for the one you want to redownload, and press x
Now press on download, and soon the download starts and you will be able to successfully redownload your lost game onto your PS4.
Method 2:
After logging in to your PSN account, scroll through the main menu and open the 'Playstation Store'.
Now you will be able to access the official 'PlayStation Store' with your PSN account logged in.
Once the store app is open, you can see a search symbol at the top of the screen, where you can search for the games available in the store.
Now enter the title of the game you want to redownload on your PS4 and hit the search button.
Once you enter the search button, the respective relevant game will show up with the redownload option.
Click on download and the download process gets started and your game will be redownloaded again on your PS4 within a few minutes.
How to Redownload Playstation Plus games?
If you are using a PS4 you probably might already know what a PlayStation Plus subscription is. A PlayStation Plus subscription is a recurring subscription service, where you will be provided a bunch of top games, free for download every month.
As long as you are subscribed, you are offered a number of paid games every month for free. So how to redownload these Playstation Plus games after you lost all of them?
After turning on the PS4 and logging in to your PSN account, open the "Library" section available in the menu.
In the 'Library' section, below the 'Purchases' section, you can also see the PlayStation Plus section, where you can find the complete list of games that were offered for free during your active Playstation Plus subscription.
Now, if you have an active PlayStation Plus subscription currently, you can simply re-download all those games onto your PS4 by selecting them and pressing download.
Contrary, if you don't have an active PlayStation Plus subscription right now, you can just view the list of previously downloaded games that you were offered during your active subscription. However you won't be able to download them now, and you can also see a locked plus symbol beside those games. This indicates that those games were offered as a part of PlayStation plus, however, you are currently locked to access them due to your inactive subscription.
Now click on the Playstation Plus tab on the left-hand side, and click on resubscribe to PlayStation Plus at the top of the list.
Once you've resubscribed it and activated it, you will no longer see the lock symbol beside the list of games and thus you can now download them without any further issues.
So, you can now simply select those games and click on download and successfully redownload all those Playstation plus games which you've lost.
Can I Redownload a PS4 game that is no longer available on the Playstation Store?
Unfortunately, No. Although by following the above methods you call redownload all your lost PS4 games, there are some exceptions too. One such exception is when the game you want to redownload is no longer available on the PlayStation Store.
In such a case, once you delete that particular game from your PS4 device hard drive, it's gone forever, and you no longer will be able to redownload it in any possible way.
I tried all the above methods, but still couldn't Redownload my Games on my PS4, What should i do?
If you have followed all the above methods and yet are unable to redownload your PS4 games, then it is better to contact PlayStation support and ask them to help you out.
You can also email the Playstation contact support team if you have purchased a particular game, but it doesn't appear in the 'purchases' section on your 'Library'.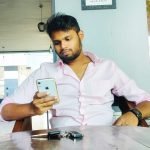 Pramod Jackz is a tech entrepreneur and the founder of techysmag.com who lives in Visakhapatnam, India. He completed his Degree in Computer science engineering, at Gitam University, and went on to start several popular emagazines online. He is also the founder and Chief Technical Officer of several top emagazines like digestfromexperts.com, crazyjackz.com, and a few others. Pramod is very passionate about technology and loves writing anything related to tech stuff.